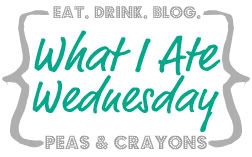 It's a never ending quest of mine to eat healthier and get in better shape. It really is true that it gets harder as you get older. Every week I try to do Meatless Monday. I was a vegetarian for 4 years back in college. As I said in my last post, I always sort of dream of being Vegan. But I have really become a meat addict since going gluten free. Anyway, here are my eats from Monday. I am pretty proud that I made it through the day.
Oats with almond milk, almonds, and raisins. Oh, and coffee, of course.
Meal #2: Mixed greens with tuna, carrots, dried cranz, goat cheese crumbles, and Italian dressing.
And a new treat I discovered for dessert. These are so yummy! So many gluten free products taste like cardboard. These don't!
My "Vegan Stew" for meal #3. It has rice, green split peas, carrots, celery and kale (cooked in a veggie broth). I added tomato sauce and goat cheese.
This was a successful day for me. Not everyday is this "good". But I have to take it one day at a time. My new mission everyday is to focus on eating more veggies. Sometimes eating one veggie at a meal is one more than I was eating. Baby steps.